This Blog Proudly Supports
Oh, come on. If you're not curious to find out who I'm backing in the Spirit of America fund drive, just humor me and pretend you are for a minute and click the extended entry already.
The Liberty Alliance!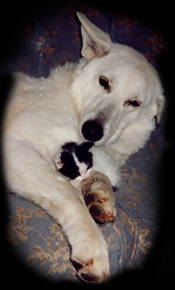 And everyone? Rosemary really IS the Queen of All Evil. Of course, when I say "evil," I mean absolutely bribetastic.
Now go donate before I write another post about sexism. I can do it, you know. I have the technology.
Posted by Ilyka at April 23, 2004 02:43 AM in hell is other people