Think Happy Thoughts
It gets harder to do every day, doesn't it?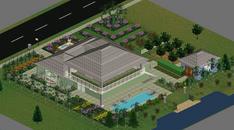 Enjoy the happy while you got it. Tomorrow I expect to blog up one big unhappy, where "tomorrow" in this usage is understood to mean "whenever I feel good and ready to do it."
I'm sure you understand.
UPDATE: Can I get an amen?
Posted by Ilyka at May 11, 2004 11:54 PM in i don't know you tell me