Now Children, You Knew This Was Coming
Personally, I've always thought a picture was worth a thousand words, myself.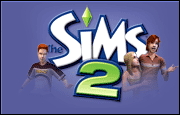 (Image from The Sims Resource.)
UPDATE 09/19/2004: I'll echo the comments of Margi (below) and just say that I love this game. But I'm definitely in the market for a new video card and would welcome suggestions/comments below. Game specs state an NVIDIA GeForce 2 or better (or other manufacturer equivalent).
Posted by Ilyka at September 17, 2004 09:35 PM in trivia