Closed
I'll return after the holidays, I think.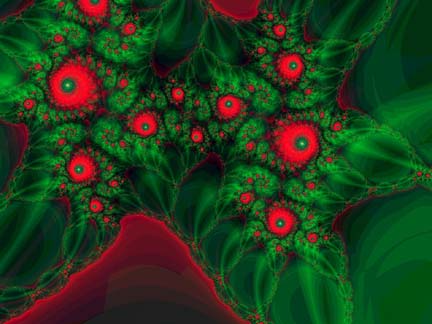 (Image from The Fractal Farm.
UPDATE 12/24/2004: So far, Jim has compared the fractal image to some junk found between his toes--gaaahhh!--and Helen has compared it to, I think, arterial plaque deposits. So if anyone else has anything to add . . .? Because we still have a few body parts to go with this.
(Lousy fractal haters.)
Posted by Ilyka at December 22, 2004 04:58 PM in navel gazing