Please Just Accept That I Had to Do This
I'm sorry. I couldn't take it anymore.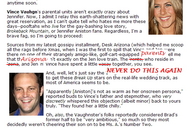 Why does Ted Casablanca have a job? Why does it involve "writing" things? Wasn't Morse code invented to prevent just such a catastrophe? Why do I ever visit E! Online when, deep down, I know better?
Posted by Ilyka at January 5, 2006 04:03 AM in trivia